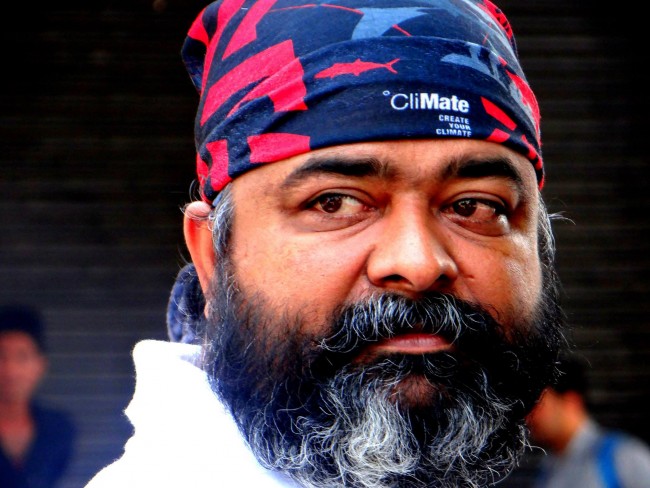 Rajesh Chauhan
RB is the founder, kingpin and the miles muncher of WeRoyal Riders. Motorcycle touring is his only passion. Be it Ladakh, Spiti, Great Rann of Kutch, Rajasthan or Central India, this rider has rolled everywhere. He possess great knowledge about Bullet Motorcycle and loves to work on his bikes by himself.
RB runs an excellent eatery by the name of Chacha ka Dhaba at Ansal Golf Link (Omega 1) at Greater Noida. He promotes vegetarian food of very high quality and welcomes riders at any time.
He is also known as gentle GIANT because of his personality and down to earth nature.
He currently Rides a Classic 500 & Electra 350
His most memorable rides: He loves all the rides, but riding to Rider Mania is extra special.