Terra Motors, the Japanese electric vehicle manufacturing company has announced to to foray into Indian market with its flagship electric scooter. The name of this new element to be introduced is dubbed as, "Terra A4000i" and it will be available for purchase in late 2013.

Electric scooter market in India is still at embryonic stages but it has potential to grow. However, there are many electric machines already available in the two wheeler segment running on the Indian roads but still market is awaiting the boom. Shifting the shaft towards the technical details and specifications of Terra A4000 i , this scooter has Apple iPhone fixed into its instrument console. Though the scooter is currently using Apple iPhone platfrom but in the near future, as per company , it may offer other platforms like Android and Windows phone. Data fetched by the iPhone will also be significant in knowing the traffic patterns and allow the urban authorities to upgrade the city's traffic system.
In terms of seating arrangement and riding power, at a time two persons can sit on the Terra A4000i . It can ride through rough roads and is capable to climb the inclines easily. The scooter can come in use for the commercial purpose in the South Asian countries where scooters are a vital mode of transportation.
According to Terra, the scooter will be significant in Japan to cut on expenses where the price of gasoline is approximately $5.40 per gallon compared to electricity, which costs around 12 cents per kWh. Terra is looking forward to selling 2,000 units of the A4000i. The A4000i will have a price tag of $4,500 which is more expensive than an average price of a two-wheeler in India. However, Terra holds that durability and quality of the scooter will be differential factors. Apart from the expensive one there will also be a lower price model of the scooter, but the timing is not known yet.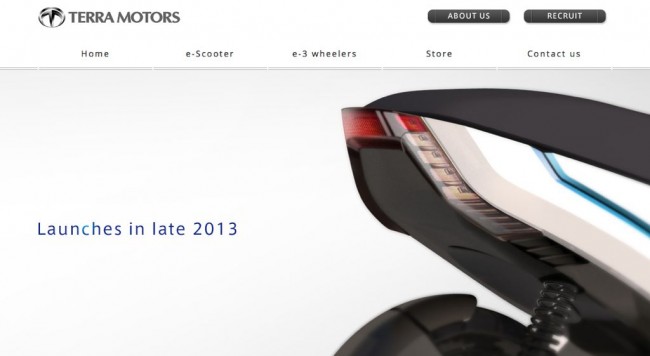 Enumerating it's mileage and battery output, the scooter has an average range of about 65 kms while its removable lithium ion battery can last upto 50,000 kms and can be fully recharged in a matter of 4.5 hours. Briefing it's top speed specifications, the maximum speed of this electric scooter is 65km/hr.
As per it's price is concerned, Terra A4000i, it may come at an hefty price tag of Rs 2.71 lakh approximately.
For more information on automobile, stay tuned with us.