We review one of the four leather jackets offered by Royal Enfield.
Royal Enfield introduced it's branded range of apparels and riding gear in 2012 along with its two new cruiser motorcycles, the Thunderbird 500 and 350. According to Dr. Venki Padmanabhan the then CEO of Royal Enfield "We listened very carefully to the needs of our customers for a extremely well designed motorcycle suitable for long distance travel and the riding gear to go with it". Hence the iconic motorcycle brand introduced a slew of apparels and riding gear to give its customers a complete experience of the brand.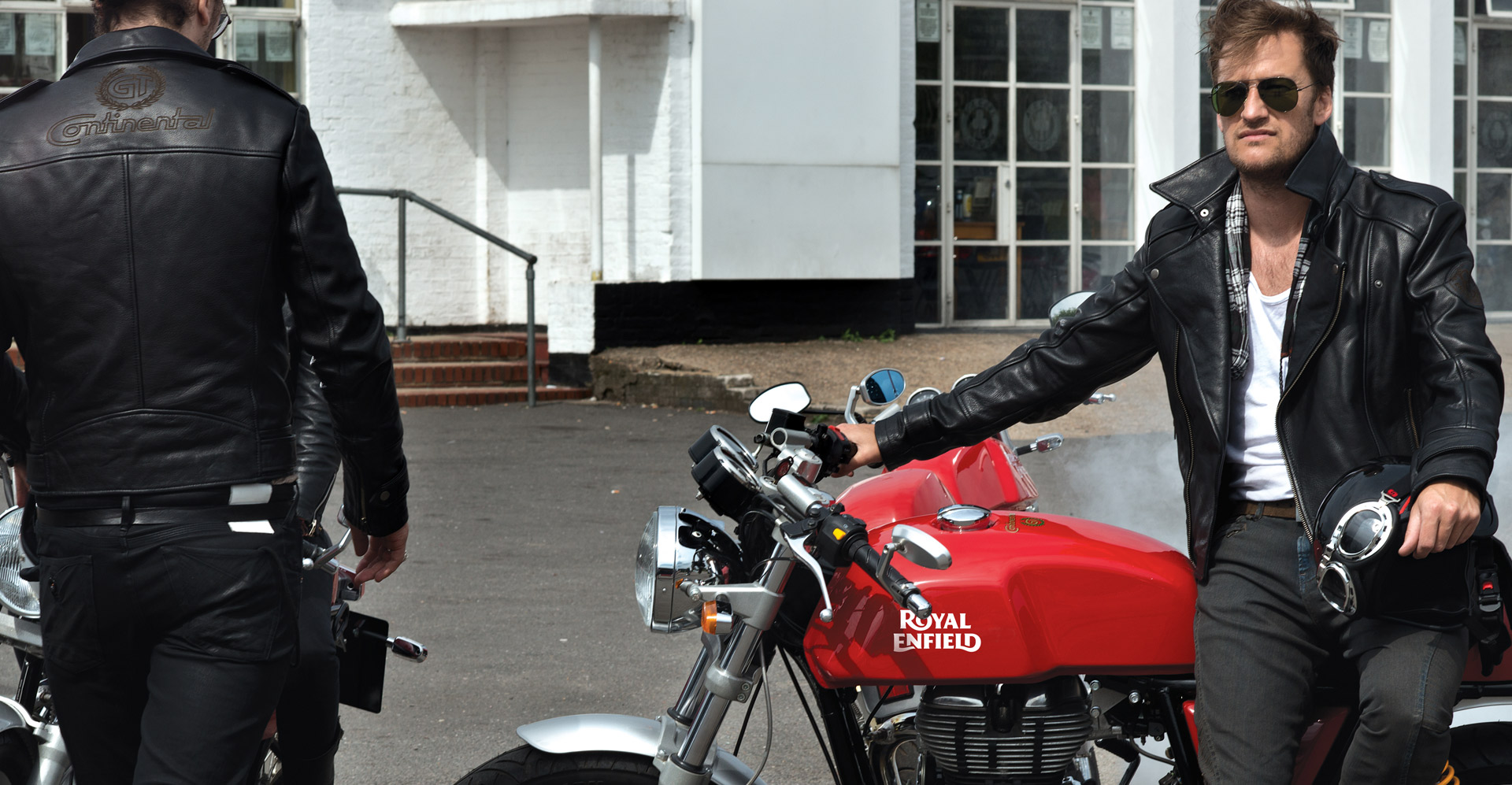 WeRoyal Riders picked up RE's Continental GT leather jacket from their Jaipur Brand store for Rs. 10,000.
Construction: The Brando leather jacket is an un-armoured riding jacket with an external leather shell, made of 0.9 mm thick, natural grain high quality hide, and a full polyester mesh lining inside. It comes with heavy duty brass zippers and polished buttons carrying the brand's logos. At the rear the jacket carries laser etched Continental GT branding, and RE leather logo stitched on the left sleeve. The jacket comes with a removable, waste coat style genuine Thermolite winter lining, which can withstand temperatures upto -10 degree Centigrade, as per the company's claim. The sleeves are precurved for riding comfort and have chains at the cuffs for adjustment. The stitching looks very robust. Overall the jacket seems very strong and durable enough to take whatever tests a rider throws it through.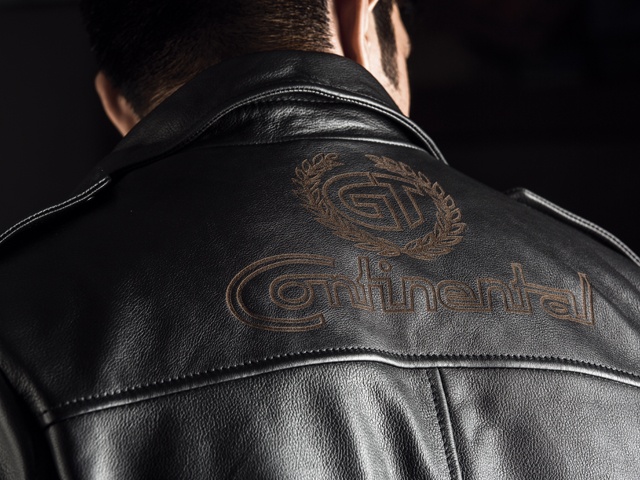 Real world test: We tested the jacket during one of our trips to Ladakh in 2014, and it did not fail us at all. The jacket fit was snug, and it provided great protection from the cold weather and elements. However the Thermolite lining is limited to the body and does not have full extension in the sleeves, therefore one has to wear a body warmer for the arms. The front lapels can be zipped one on top of the other and hence wind blast do not affect the body at all.
Verdict: The Royal Enfield Continental GT Brando Leather jacket is exceptionally well made product, which gives great value for money. It is comparable to any world class jackets offered by other motorcycle brands of the world, in terms of quality of materials and hardware used on it. However due to non extension of Thermolite protection in the sleeves we will give 4.5 stars to this offering. If Royal Enfield can provide a full thermal liner, then this product is the best in its class.
Thank you for your visit, do leave your feedback.
Cheers.