Bitten by wanderlust, members of Agra's premier motorcycling club, WeRoyal Riders, took a 2500 kms odyssey of Rajasthan on their Royal Enfield Motorcycles, to experience the rich cultural heritage and geographical diversities of this erstwhile princely state.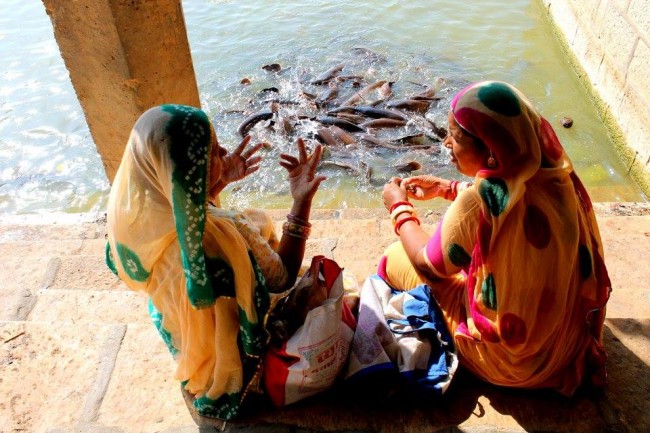 After several rounds of deliberations (confirmations and cancellations) five riders, SP Sir, Harry Khan, Rajesh, Saby and HB took the start to the Royal Rajasthan Tour 2015, which would take them deep into western Rajasthan.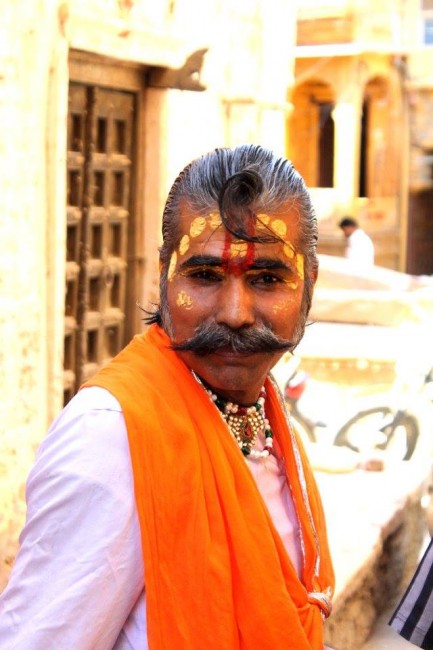 Day 1 was set aside to cover maximum distance, hence the riders drove over 660 kms from Agra, through NH11, NH8, and NH112, to arrive at the ancient city of Osian, which served an important caravan stop on the famous trade route since the Gupta period.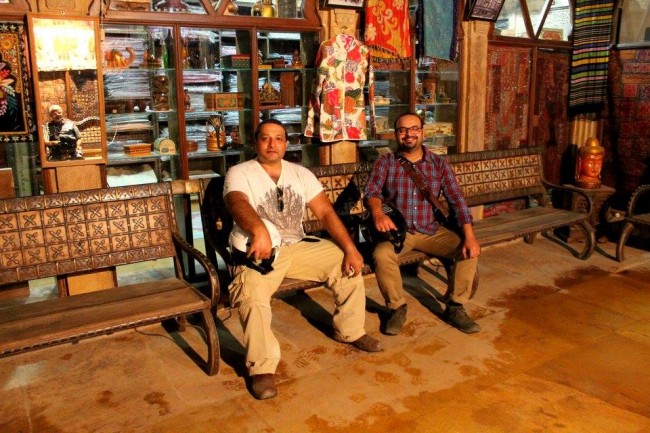 Day 2 was spent exploring Osian's famous 8th-11th century Sachiya Mata Temple, Harihar temple complex and Jain temples. Here Rajasthani breakfast of "Mirchi Vada", "Moong dal Baday" "Samosa & Kachori" with hot tea is highly recommended. For spice conscious people simple "Poha" is also available. Post breakfast riders gunned for Jaisalmer, with lunch enroute at Pokhran, and a brief stopover at Jaisalmer war museum.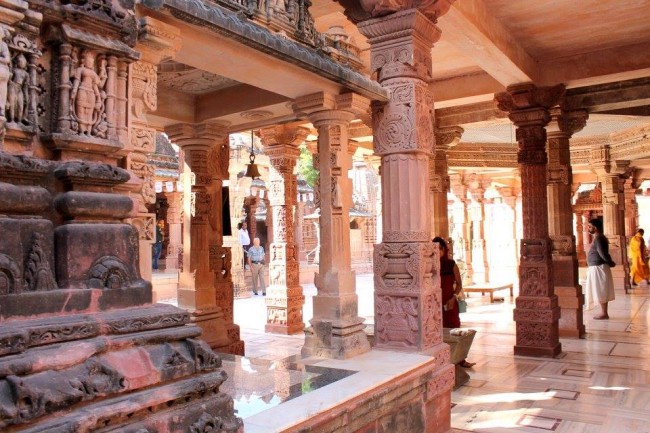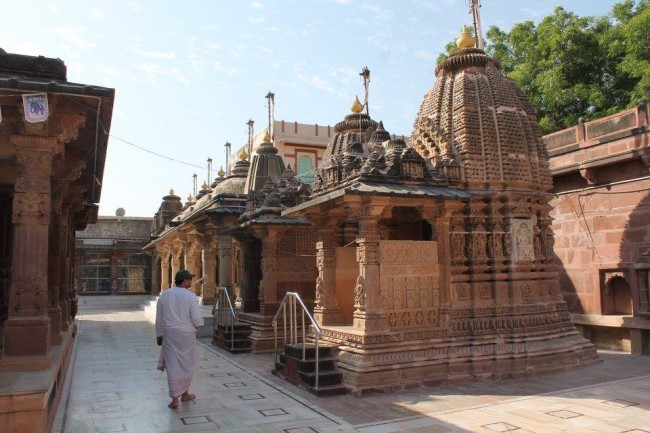 Day 3 was spent exploring the Golden city, famous for its Yellow sand stone Jaisalmer fort (said to be the only inhabited fort of the world), Gadisar Lake, Chhatris of the Brahmins and the incredible Havelis, most noticeable being that of Patwon, Nathmal, Salim Singh's, Nachana and Mandir Palace (residence of the present Maharawal Brij Raj Singh ji).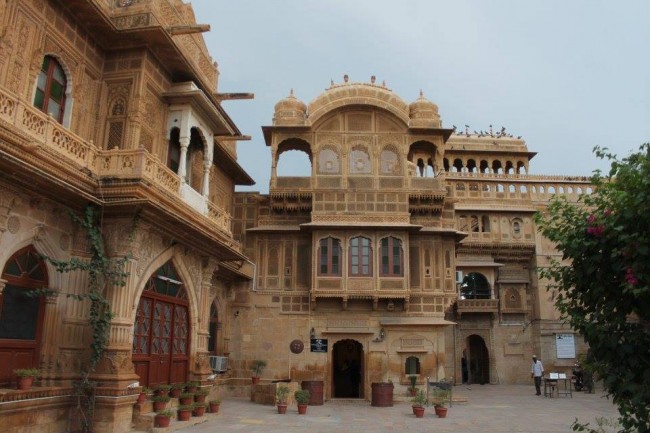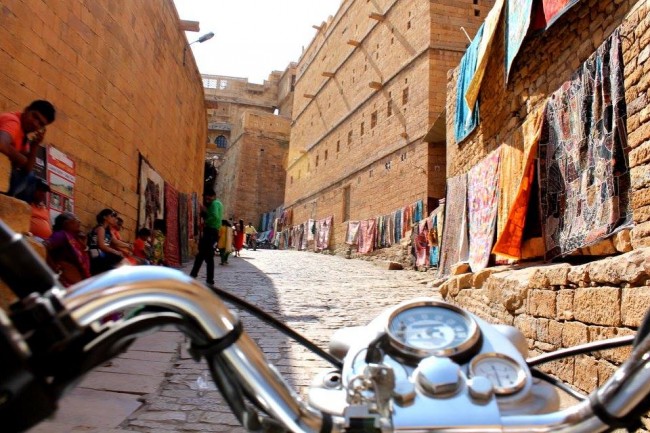 At the Nachana Haveli, we had the good fortune of meeting with Maharawal Kishan Singh ji, first cousin of Brij Raj Singh ji, and descendant of the first ruler Jaisal Singh ji, told Sabya Sachi Ghosh, a Painter by profession and an amateur historian.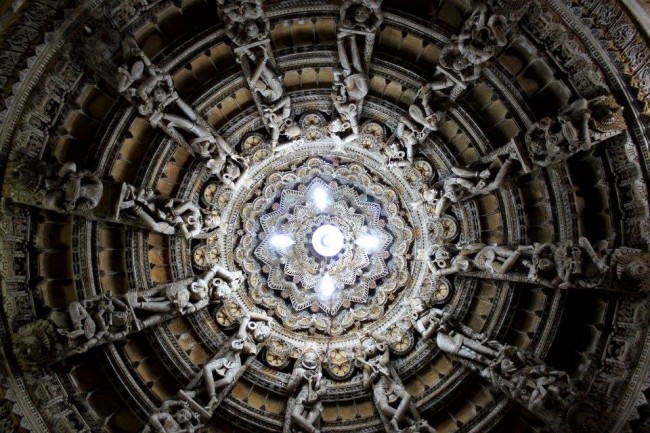 Day 4 took the riders through Tanot's Mata temple, an ancient site of faith and the Longewala battle field of 1971 Indo Pak war. Here special permission was taken to visit the Indo Pak border to meet the army personnel, and share a letter of encouragement and thanks for their impeccable service toward the nation.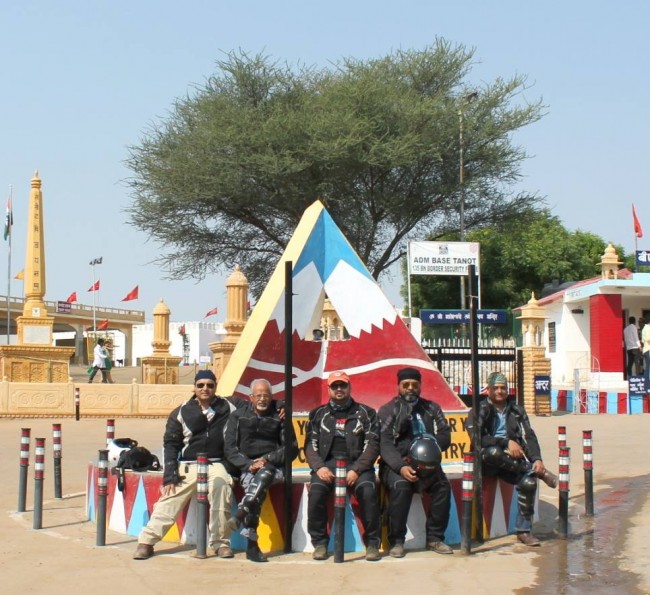 Thereafter the riders proceeded to the Sam sand dunes. To experience the rustic life of Rajasthan, a night halt in one of the many tent style accommodations is a must, said Rajesh Chauhan a restaurant owner at Greater Noida.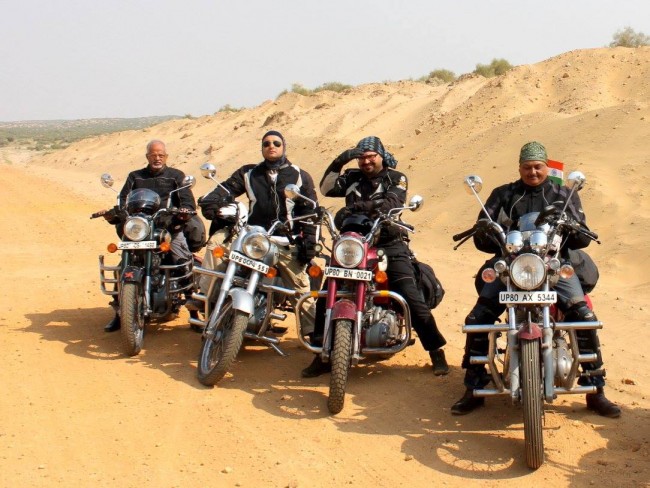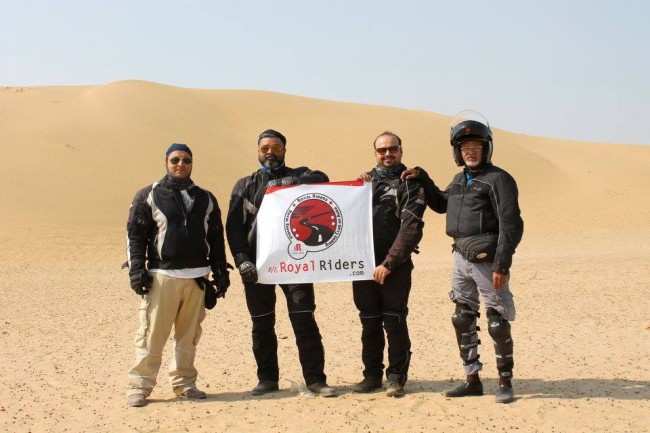 One should aim to arrive here an hour before sunset and take a camel safari on the dunes to catch the sun set. Live folk programs and typical Rajasthani cuisine of Dal Bati Choorma and Ker Sangari take up later part of the evening.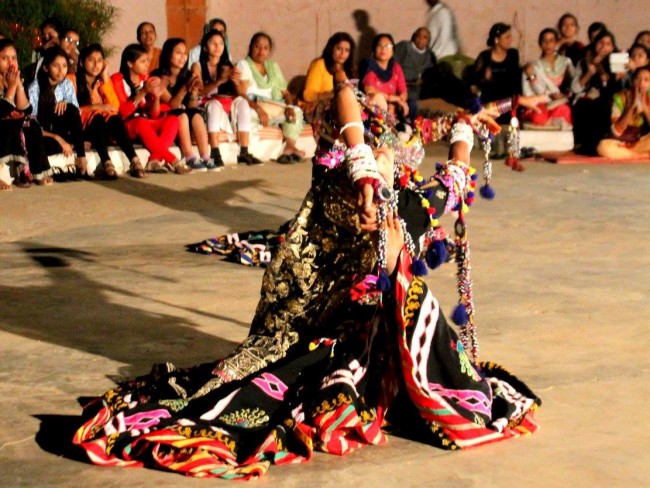 We would highly recommend an early morning visit to the Sand dunes for a jeep safari to catch the sun rise, said SP Singh, the only sexagenarian Indian motorcyclist to accomplish 1650 kms in less than 24 hours on a motorcycle.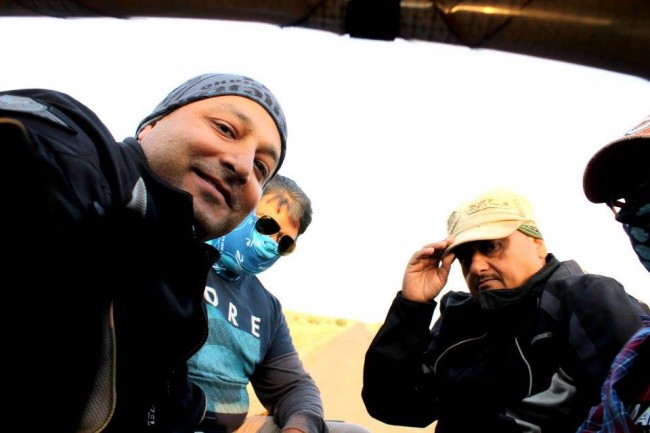 After a quick breakfast on day 5, the riders proceeded to visit 11th century Kiradu temple complex, 35 kilometers from Barmer. On the way stopping over at Akal wood Fossil Park, renowned for tree fossils of the Jurassic era. There were some Emu birds from Australia that are being bred here. Night halt was taken at Barmer.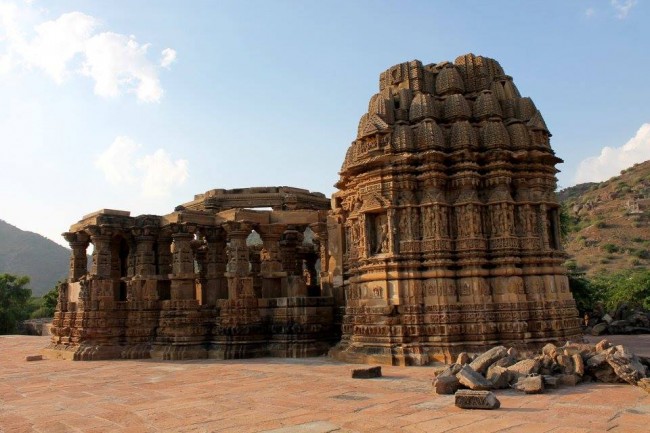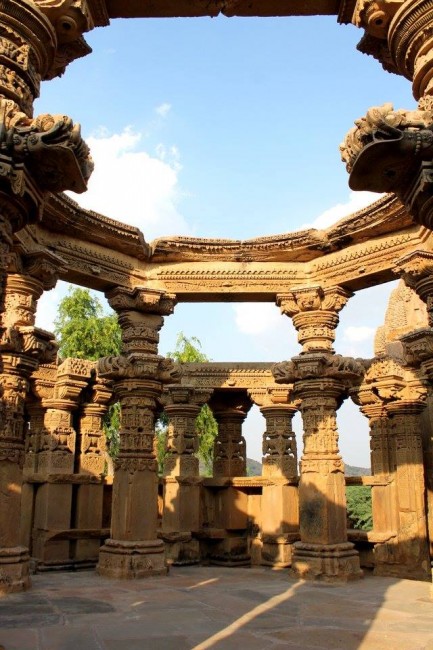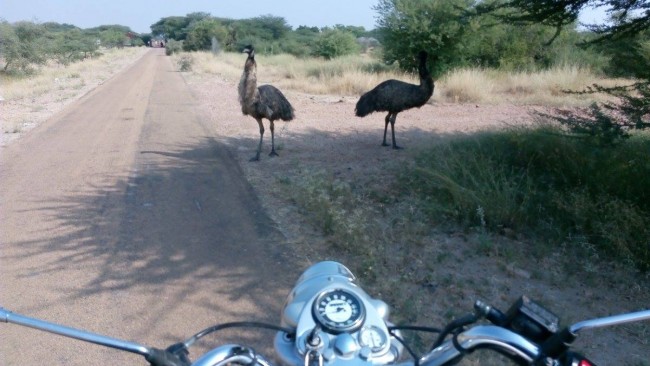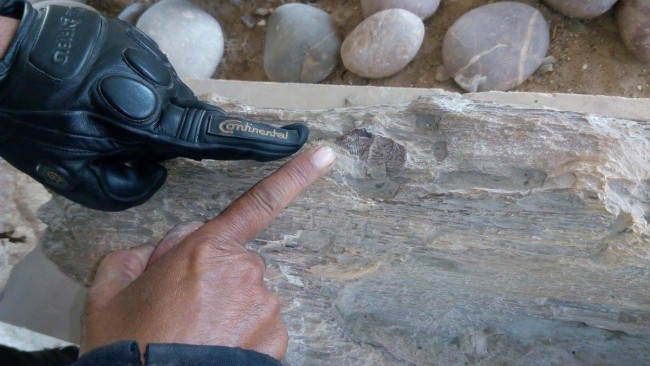 Day 6 riders visited the Bullet Baba or Om Banna temple in the Pali district. This is a must visit place for all Royal Enfield aficionados, and is visited by riders visit from all over India to pay tribute to Om Banna and to seek his blessings for safe rides in future. Night halt was taken at Ajmer.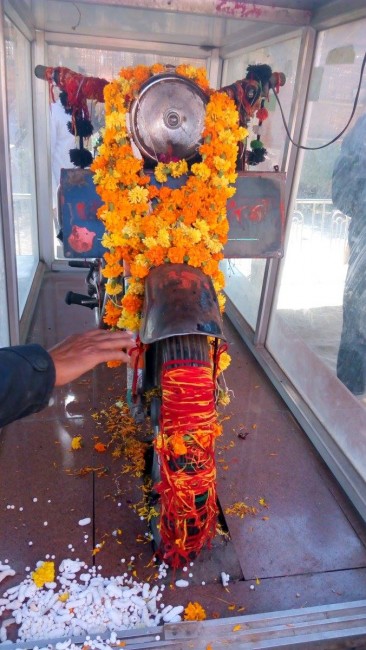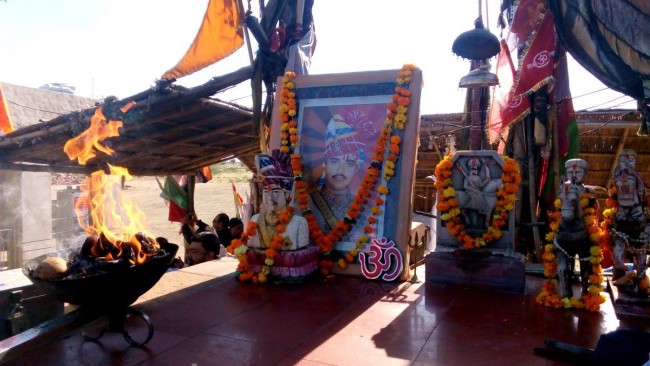 Day 7 was spent exploring the Brahma temple of Pushkar and the Dargah of Moin Uddin Chisti before taking the return journey, to arrive in Agra by late evening.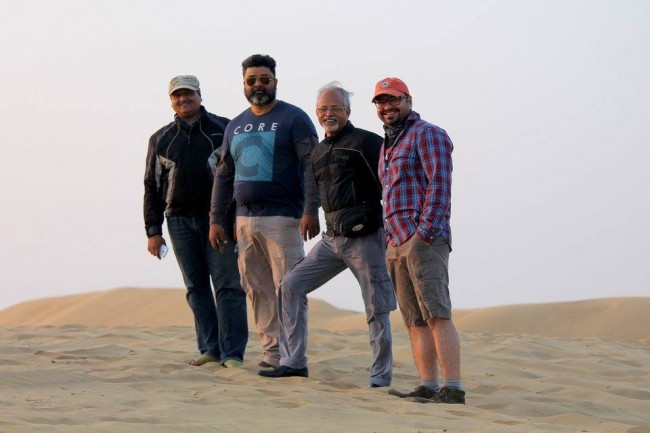 The route planning was perfectly done by lead rider and navigator Mr. Harish Khandelwal, told Himanshu Bansal, both co founders of the club and self employed businessmen.