Yes, you read it right, this is about a Royal Enfield Mechanic who is visually impaired. If you are serious Royal Enfield Rider and hails  from northern or central India and still you do not have any clue about Munna Blind then may be you need to hang out more with serious riders and know about things a Bullet aka Royal Enfield Rider should know. And for those who knows already about him, please share your experience or pictures here. 
We are talking about Munne Blind from Bhopal, who lost his vision at the age of 20 in 1974. By that time only skill he had was about repairing RE Bullet. By then he had developed a talent of identifying issues with Bullet Motorcycle just by hearing the sound of bike. Nothing else to do and has to arrange bread and butter for his family, he nurtured his talent and now he is well known mechanic and Royal Enfield Modifier in Bhopal and nearby region.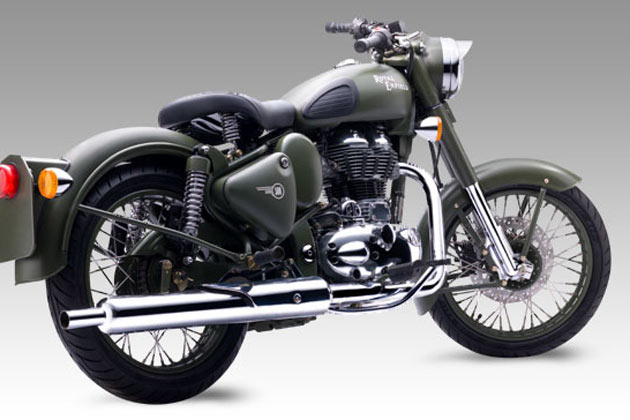 Not only sound of bike, he can tell lot more just by siting and feeling the bike. He says, his customer includes people from very far places. He is now synonym of Bullet in Bhopal region. Infact when I had first heard about him and discussed it with fellow riders, almost all of them were already informed about him and his fame.
Now mostly guiding and as well as he can't walk to due age complications, his passion for bikes is not fainted, he is still very active and he even has student learning the in and out of RE from him. He says, from his practice , he tries to give best to his customer and he is happy to see that his every customer returns with smiling face.
So next time if you are giving visit and planning Ride for Bhopal or nearby region, don't forget to pay your visit to Munne Blind and see his talent with your own bikes. And do not forget to share here with weRoyalRiders.