One of the leading automobile manufacturer from Europe, Piaggio known for it's iconic styling in two wheeler segment has announced to launch a new entrant in the Indian market. The name of this new entrant is dubbed as Piaggio Vespa 946 and it is expected to roll over for sale probably in the Q4 of 2013.
This new scoote will now joins line up of company's one of the most popular range of scooters in India and overseas as well familiar to us as, "Piaggio Vespa". Vespa 946 is currently under the evaluation of Automotive Research Association of India (ARAI). From the sources, we came to know in this model Piaggio Vespa 946 the 946 stands for the year (1946) in which Piaggio started to make scooters. The flagship Vespa scooter looks like a prototype from that time and has a very attractive floating seat just like a baby spoon.
"The product is undergoing the homologation process under ARAI and this may take at least 3-4 months. Hopefully, it will be available from the fourth quarter of the current financial year," said Ravi Chopra, CMD of Piaggio Vehicles Private Ltd. However, he did not disclose its price citing business confidentiality. Since May, the company has created a platform on its official website to place orders for the yet-to-launch Vespa 946.
He also said they were maintaining a wait and watch policy when it comes to the quadricycle segment, and awaiting the law ministry notification in this regard.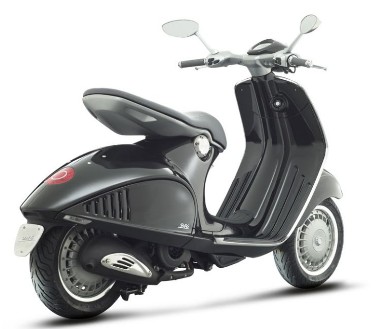 In terms of pricing, this scooter will be made available for sale in US(United States) for around $10,000 which makes it approximately 5.99 lakh in Indian rupees. Piaggio has started taking orders for the Vespa 946 although the company will not disclose the price of the scooter yet and will only announce it at the time of launch.
Dealing with it's powertrain, this retro looking scooter will be made available in India under two engine options. First and the base variant, will comes with 125cc engine with 3-valve motor and produces 11.7 HP and 10.3 Nm. The other and top variant will be fitted with 150cc engine which generates 13 HP and 12.6 Nm. As per the ARAI reports, both engines uses fuel injection and offer very good performance, although a person buying such an expensive scooter shouldn't care about mileage at all.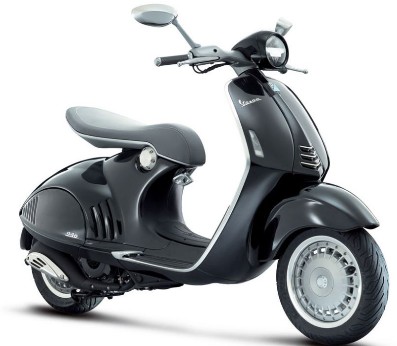 Speaking to the media during the launch of its latest Vespa VX here, Chopra said: "The new model is made exclusively to suit the Indian conditions. We keep introducing new Vespa range targeting predominantly the style and fashion conscious young demography in the country."
However, the looks are really excellent but if it is launched at this price in India it seems totally pointless and infact you can get a 375cc motorcycle with four times the power for almost similar money.
What your views guys, share your though with us.