After many weeks of teasing and speculation, the Audi S6 is finally available in India with price tag of Rs. 85.99 lakhs. The price indicated is ex-showroom Delhi. The Audi S6 is improved performance version of the A6 and it offers features of both the cars in more elegant way which is comfort and performance together. The S6 premium sedan was announced during an event at the Buddh International Circuit near New Delhi.

This is the second S badged car launched by German Auto Manufacturer in India, previously few days back they had launched the 2013 RS5 Coupe on the second of this July. In the area of technical details, the Audi S6 is powered by a 4.0-litre V8 petrol powertrain that produces 420PS and 550Nm of torque. Power is transmitted to all four wheels via the seven-speed S-Tronic DSG and Audi's very own Quattro four-wheel drive system. The new Audi S6 takes 0-100kmph in mere 4.8 seconds. The top speed of car is restricted to 250kmph though is capable of going higher.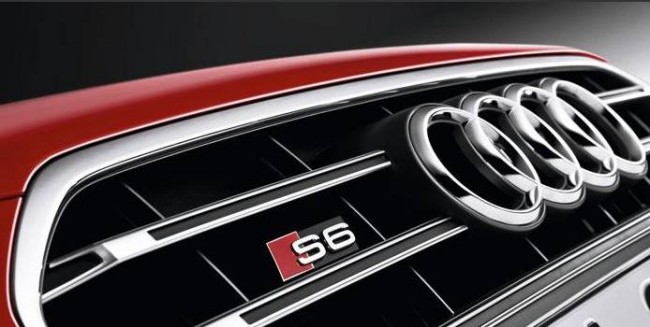 The efficiency is also contributed to by technology like low engine friction and cylinder deactivation in which it automatically adjusts to load conditions and shutting off 4 cylinders out of 8 to suit load requirements. To distinguish the S6 from its less sporty cousin, it gets aluminum mirror housings, large wheels, quad exhausts, boot lip spoiler and discreet badging front and rear.
The current Audi S6 is in its fourth generation and was first introduced in 1994. The S6 looks identical to the A6 except the S-badges and bigger wheels. The vehicle is marginally longer too, due to the body kit. It is also expected to see new coupe version of S6 to be launched at the end of this July. Now this car will join the premium 4 door sedans segment including Jaguar XF-R, upcoming Mercedes-Benz E63 AMG etc.