Gunning for Glory with a Bullet:
When he took his first long distance motorcycle trip from Agra to Kolkata on a Royal Enfield Motorcycle at the age of 19, little did he realize that his passion for riding would make him set a record 43 yrs later.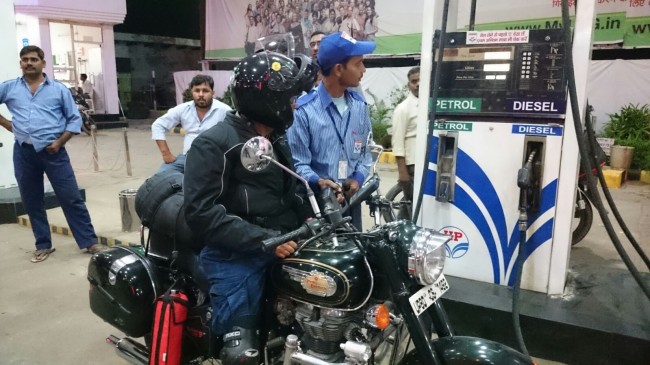 Meet Suresh Pal Singh from Agra, 62 year old retired Mechanical Engineer of Escorts Motors, who became the first senior citizen from India, to accomplish the "Saddle Sore" endurance ride, certified by the Iron Butt Association of USA, which requires a motorcyclist to cover 1000 miles or 1610 kms in less than 24 hours.
Astride his Royal Enfield 500, he commenced his ride on 10th October 2015 from Agra at 10 p.m., traversing the Yamuna Expressway, Delhi, Gurgaon, Jaipur Ajmer, Beawar, Pali and Dingai, before returning by the same route to arrive at the start point on 11th October at 8:40 p.m., travelling over 1650 kms in less than 23 hours, stopping only for fuel and drinks every 250-300 kms during the course of the ride.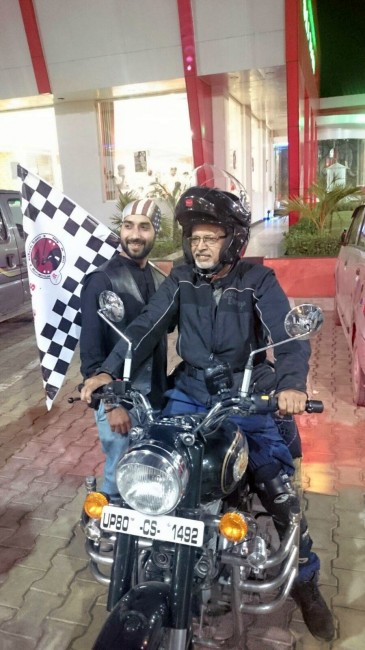 As per my calculations, I was aiming to complete this challenge in less than 22 hours, but for a traffic jam at Gurgaon and refueling problem in Rajasthan, adding some extra time, told SP Singh, while speaking to us.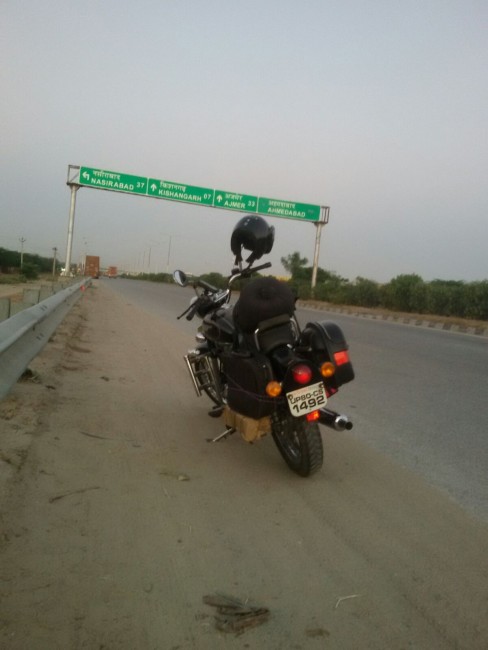 This ride requires a lot of mental preparation, because one has to make constant decisions, while maintaining average speeds above 80-90 kmph. While his daily yoga routine took care of the former, he spent two months doing several timed stints of 400 to 800 kms for practice, before finally gunning for the challenge on the 10th October.
I am grateful to my wife and my club members for supporting my decision. Due to my age they were very concerned and took turns to stay awake at night to constantly monitor my progress on Google Maps, told the veteran rider.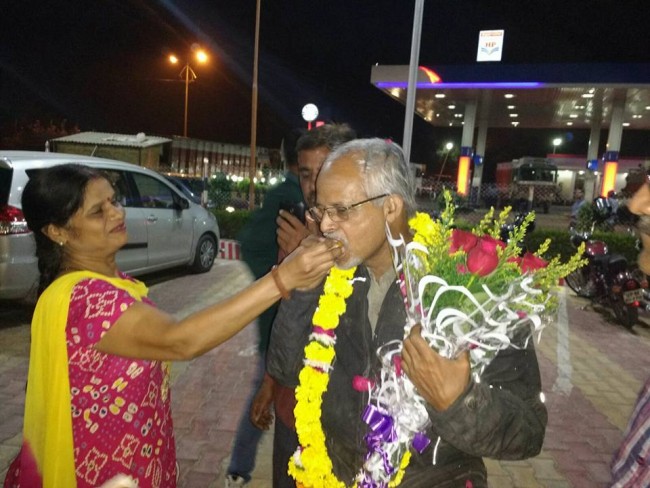 The Saddle Sore challenge conducted by the Iron Butt Association is a strong group of 50,000 toughest motorcycle riders worldwide, who share their experience on safe long distance motorcycle riding.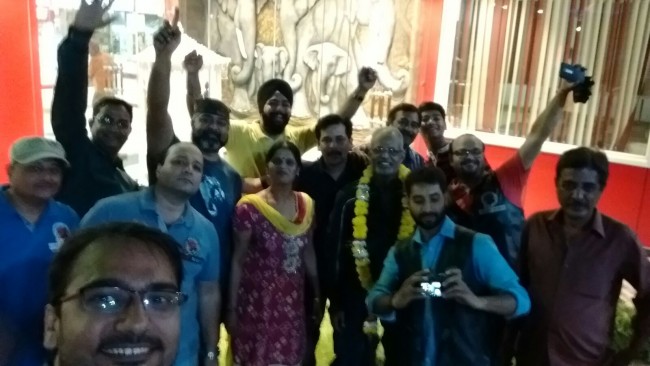 IBA records reveal that SP Sir is the first Indian rider of over 60 years to accomplish this extreme endurance ride told Himanshu Bansal coordinator of WeRoyal Riders Club. And we shall be pursuing to get his achievement registered with "Limca Book of Records"
Eating little and finding happiness in whatever he is blessed with, are his fitness mantras. Mr. Singh dedicated his ride to the Indian Army, especially soldiers posted in the most adverse conditions at the Siachin Glacier.